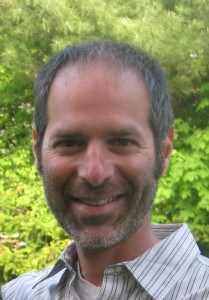 Darren Moskowitz, Expert Myofascial Release Therapist

Darren is a 1998 graduate of the Sarasota School of Massage and holds a bachelor's degree from Boston University.
He has worked in a variety of clinical settings, including hospitals, physical therapy centers and chiropractor offices as well as massage clinics, health clubs and spas.
Darren has extensive training in manual therapy techniques including Myofascial Release, Neuromuscular Therapy, Medical Massage, Deep Tissue and Sports Massage, Craniosacral Therapy, Swedish, Thai Yoga Massage and Reiki.
Darren's broad experience and advanced training enable him to work with a wide range of clients, customizing treatment to the individual. Darren uses a whole body approach to understand and address underlying physical conditions, facilitate healing to injuries, relieve pain and stress and restore flexibility, health and wellness.
Darren treats all individuals seeking the benefits of physical, mental, emotional and spiritual wellness.  He works with clients to improve their general health, minimize injury and reduce stress.  He also specializes in working with clients with chronic pain, illness and injury including cancer, depression, stroke, cerebral palsy, and multiple sclerosis.
Darren has taught Anatomy and Physiology, Energy and Bodywork, and Reflexology in the massage program at the Community College of Vermont.
Darren discovered the power of bodywork recovering from a severe back injury in 1997 and the effects of cancer from treatment in 1999-2001.  Advanced bodywork treatments provided him with a pathway to full and complete healing.  He has chosen to train in the techniques that have been most effective for him and his clients in restoring health to the whole body.
Darren moved to Vermont from New York City in 2003 with his wife and daughter. Darren enjoys the outdoor active lifestyle Vermont offers.  He is deeply committed to an ongoing meditation practice and believes in the benefits of quieting one's mind in order to assist in healing and wellness.  His interests include skiing, biking, running, hiking, windsurfing, playing baseball in a men's adult league and travel adventures with his family.
Darren's
Coursework and Specialization
Licensed Massage Therapist (New York State)

Myofascial

Release courses through John Barnes, PT

Myofascial

Release I (two times)


Myofascial Relese II

Myofascial Release III (two times)

Subtle Energy I & II


Fascial

Pelvis Osseous Techniques (three times)

Myofascial Rebounding (three times)

Myofascial Unwinding (two times)


Myofascial Mobilization

Advanced Myofascial Unwinding


Cervical/Thoracic Seminar (three times)

Healing Seminar (two times)

Therapy for the Therapist (two times)


Pediatric Seminar

Skill Enhancement Seminar (a one week internship at one of the two

Myofascial

Release treatment centers) – (two times)

Quantum Leap

Equine Myofascial Release I (two times)

Equine Myofascial Release II

Therapeutic Touch I, II, and III – Peggy Fuhs

CranioSacral Therapy I – John Upledger

Reflexology –

International Dermal Institute  & Geraldine Villeneuve

Medical Massage for the Cancer Patient – Sloan Kettering

Medical Massage

Intensive – Russ

Turchaninov

Neuromuscular Therapy and

Deep Tissue I & II- Stephen

O'D

wyer

Deep Tissue Massage for Neck/Shoulders – Clint Chandler

Reiki Level I & II – Emily Bay

Advance

d

Myofascial

Relea

se Trainings –

Til

Luchau

Sarasota School of Massage, National Certification Program in Swedish Massage, Thai Yoga Bodywork and Deep Tissue Massage

and Sports Massage
Darren's Massage Experience
Whole Body MFR @ Main Street Landing, Burlington, VT (2009-present)

Fletcher Allen Medical Center, Adult and Pediatric Oncology (2006-2011)

Instructor Community College of Vermont Massage Program (2005-2010)


Twin Oaks Massage,

Proprieter

, South Burlington, VT (2004-2009)

Physical Therapy Center of Vermont, South Burlington, VT (2007-2009)

Hemmet

Chiropractic, South Burlington, VT (2008-2009)

Green Mountain Chiropractic, South Burlington, VT (2007-2008)

Stoweflake

, Stowe, VT (2003-2004)

Inn at Essex, Essex, VT (2003-2005)

Beth Israel Medical Center, Department of Physical Therapy, NY, NY (1998-1999)

Plus One Physical Therapy, NY, NY (1998-2000)

Plus One Massage – Waldorf Astoria, Trump International Hotel (1998-2000)